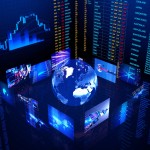 SEO, Social Media Consulting, Hosting, Custom Programming, Web Site Design, and other services are provided to:
SEO for Home and Garden Professionals
North Dallas Plant Sales has been one of North Texas's largest wholesale plant nursery more than 20 years.
James Hendriksen Pool and Deck Co is an expert Outdoor Living construction professional. He builds luxury decks, arbors, pergolas, flagstone patios, and above ground pools.
Social Media Consulting for Health Care Experts
Home Care Coordinator assists individuals in obtaining services that enhance the quality of life, including home health care, onsite notary services, and guidance to transition counseling.
Fit Lifestyle and Nutrition helps the areas northeast of Dallas discover nutrition benefits for long-term health and guides clients through building muscle using resistance training. Visit their site on Facebook at http://www.facebook.com/FitLN.
Search Engine Optimization for Pets and Veterinarian
Street King Kennels breeds man's best friend, American Bullies.
Web Site Design for Fashion, Clothing, and Wardrobe Accessories
Greg's Custom Apparel helps you get into a new suit, shirt, jacket, and pants in the finest of cloths by custom tailoring any garment.
Sealed With A Bow specializes in unique fashion accessories. These one of a kind hair bows and headbands make a statement and turn heads.
QR Code - Take this post Mobile!
Use this unique QR (Quick Response) code with your smart device. The code will save the url of this webpage to the device for mobile sharing and storage.